In October 2010 Emanuel was commissioned by Miss Claire Jones ( Official Harpist to HRH The Prince of Wales ) to design some recital gowns, to celebrate the launch of her new CD of Harp Concertos. The culmination being a concert performance with the English Chamber Orchestra at the Cadogan Hall in London.
Emanuel had previously attended several of Miss Jones's performances, and was very impressed with her playing & musicianship, and was "genuinely flattered & excited" to receive the commission.
Inspired by her music, Emanuel designed and sketched two gowns: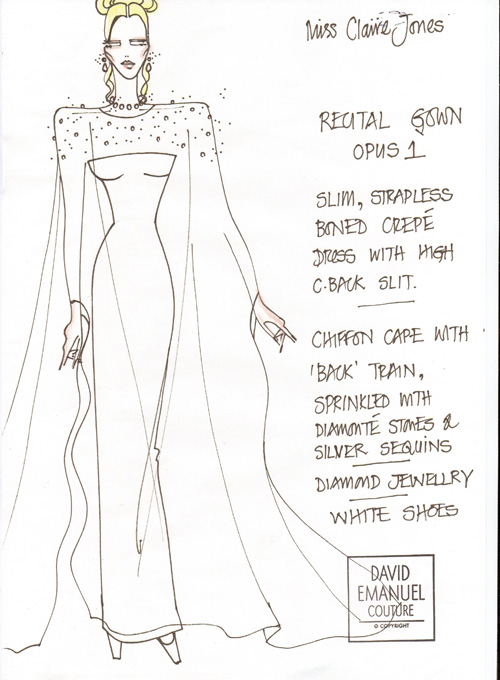 A soft, floating vision of white chiffon for the romantic 'Glière' Concerto.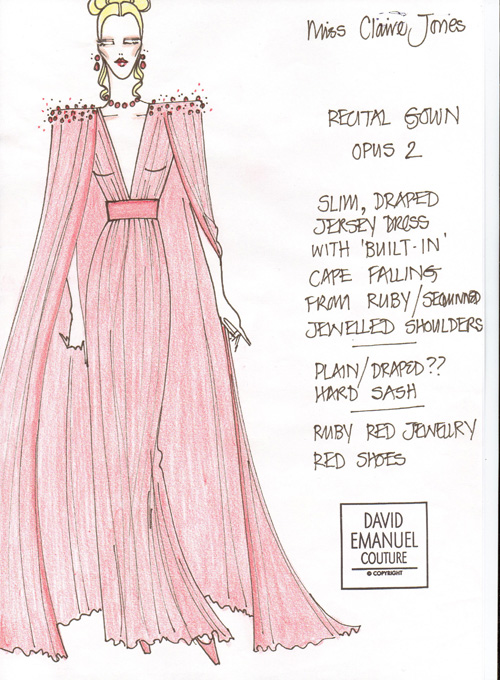 A dramatic statement of red jersey for the Mozart, Flute & Harp Concerto.
View photos of both the red and white recital gowns on the Couture page.
"Royal Harpist Claire gets a new look from Emanuel" – Western Mail, cover story caption
"And who better to create two stunning evening gowns for her than Royal Wedding dress designer David Emanuel" – Western Mail